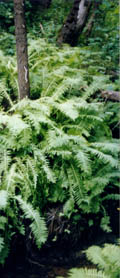 Definitions of old-growth forests used by different international organizations
The definititon used by Taige Rescue Network in the document called Position Paper: Where Not to Log in Finland, Norway and Sweden. July 1996:
Old-growth forests:
Stands regenerated by natural succession, with a substantial amount of old trees and deadwood, and often with an uneven age structure.
The definition from Interpretation Manual of European Union Habitats. Version EUR 15. European Commission 25.4.1996. Ed. by Carlos Romao.
Natural old boreal and hemiboreal forests:
Natural old forests as well as those young forest stages naturally developing after fire.
Natural old forests represent climax or late succesion stages with slight human impact or without any human impact. Present natural old forests are only minor remnants of those originally occurring in Fennoscandia. With intensive forestry, which is carried out practically throughout the countries, the main features of natural old forests disappear, i e the considerable amount of dead and rotten wood, the great variation in tree age and length and species composition, the trees from previous generations, the more stable microclimate. Old natural forests are habitats of many threatened species, especially bryophytes, lichens, fungi and invertebrates (mostly beetles). Some of the present old natural forests have human impact, but in spite of that they maintain many characteristics of the natural forests.