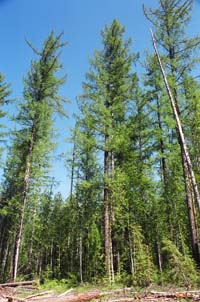 Forest Club considers independent, third party forest certification that contains relevant ecological requirements and is oriented on the demands of ecologically sensitive markets as one of the tools promoting transition to sustainable and non-exhausting forest use.
What is forest certification?
Certification is a set of activities performed to certify the correspondence of forest management and (or) forest products to the established requirements. The result of certification is acquisition of a certificate witnessing that forest management or forest products correspond to certain requirements.
According to the Law of the Russian Federation on Certification of Products and Services (according to the variant of December 27 1995, no. 211-FZ), certification could be both mandatory and voluntary. In Russia, forest certification develops in both directions.
Certification News Update from the Taiga Rescue Network web-pages